Greg Matthews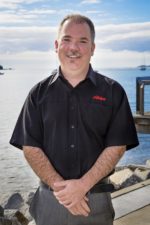 Sales Representative
Greg is fairly new to real estate but has been in sales since 1998. The vast experience and knowledge he has from the construction and building industry combined with an upbeat and fresh attitude will prove to be invaluable when selling and purchasing your home.
Greg understands and can relate to how important and emotional an experience selling or purchasing a home can be through his personal experiences selling, buying and building his own properties. Being a family man and raising four girls has given Greg the opportunity to hone his negotiating skills in his downtime, and he will put those skills to work to achieve the best results.
If you are looking for an approachable and friendly face for your real estate experience call Greg today.
02 4472 1488
(02) 4472 1408
0438 392 284