Bec Shepheard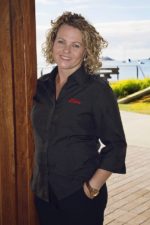 Licensed Real Estate Agent
Having over ten years' experience within the local real estate market, Bec's knowledge and experience in sales and customer service will definitely assist you in selling or purchasing in our local area. Having grown up in Batemans Bay, being a local girl, Bec has an abundance of knowledge and expertise of the Batemans Bay area.
Bec prides herself on her honesty and integrity: her customer satisfaction is paramount. With her determination and energy, she is driven to achieve the best possible outcome for her clients at all times.
Along with her can-do friendly attitude, reliability and commitment to her clients, Bec believes respect, integrity and honesty combined with her sales and negotiating skills are the keys to in assisting her clients with selling or purchasing their home or investment property.
Bec has also won a number of awards, including the following:
 Elite Agent 2017
No 4 Sales Person Settle Sales 2017
No 4 Sales Person Gross Commission 2017
No 4 Sales Person Settled Sales Half Yearly NSW/ACT 2017
Elite Agent 2016
No 4 Sales Person Settled Sales NSW/ACT 2016
No 5 Sales Person Gross Commission NSW/ACT 2016
No 2 Sales Person Settled Sales Half Yearly NSW/ACT 2016
No 3 Sales Person Gross Commission Half Yearly NSW/ACT 2016
Outstanding New Talent National 2014
Outstanding New Talent NSW/ACT 2014
No 5 Sales Person Settled Sales NSW/ACT 2014
No 10 Sales Person Gross Commission NSW/ ACT 2014
No 5 Sales Person Settled Sales NSW/ACT 2014
No 10 Sales Person Gross Commission NSW/ ACT 2014
02 4472 1488
(02) 4472 1408
0413 580 309